J. David Enloe, Jr.
President and Chief Executive Officer
David Enloe has over 20 years of executive management experience in biotechnology, clinical drug development and GMP manufacturing. As President and CEO, he is responsible for overseeing all aspects of the Ajinomoto Bio-Pharma Services CDMO business. Mr. Enloe serves on the boards of both Ajinomoto Bio-Pharma Services legacy organizations, Ajinomoto Althea and Ajinomoto OmniChem. He also serves as a Corporate Executive Officer of Ajinomoto Co., Inc.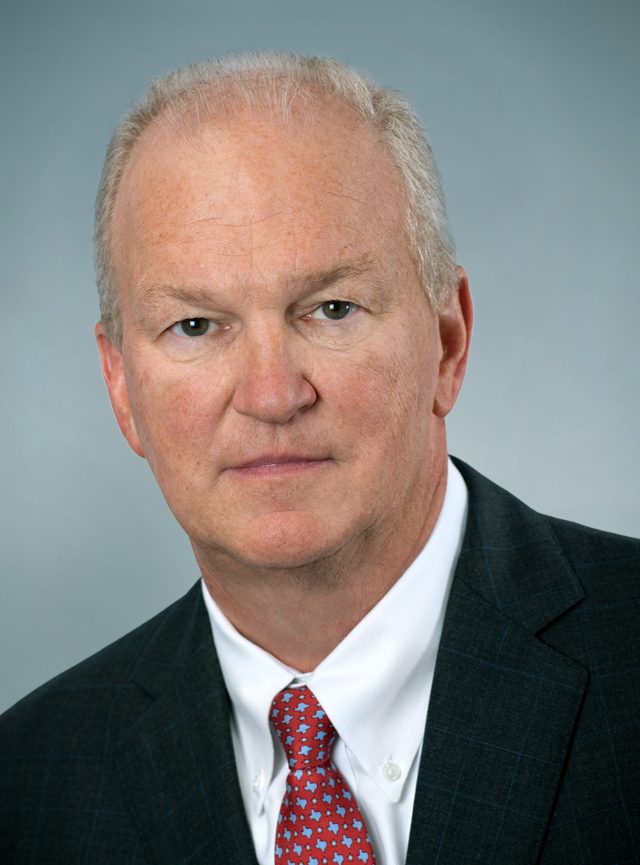 Career
Mr. Enloe served as President, CEO for five years and has been responsible for the creation of a unified company encompassing all of Ajinomoto's CDMO geographical footprint and service offerings.
Mr. Enloe previously served as Head of Lonza's Viral Therapeutics Business Unit since August 2010. This new business unit was the result of Lonza's acquisition of Vivante GMP Solutions, a company that Mr. Enloe founded in June, 2009 and where he served as President and CEO until its sale to Lonza AG. Under Mr. Enloe's leadership, the business experienced rapid expansion, with revenues increasing 500% over a three-year period.
Preceding Vivante, Mr. Enloe spent 14 years with biotech company, Introgen Therapeutics, joining as its first employee in 1995 and spending several years as Senior Vice President and COO before ultimately being named President and CEO. In addition to helping start the company, Mr. Enloe was an integral part of taking Introgen through a successful IPO in 2000 as well as several other financial events. In addition, Mr. Enloe oversaw several large corporate collaborations, as well as the filing of license applications with both the FDA and European regulatory authorities of Introgen's lead product.
Mr. Enloe is very active in the San Diego Life Sciences Community serving as a member of BIOCOM's Board of Directors and Executive Committee.
Education
Mr. Enloe received a Bachelor of Business Administration, Accounting from the University of Texas at Austin. Mr. Enloe is also a Certified Public Accountant and started his career in public accounting with Arthur Andersen & Co.